About Us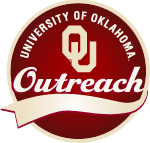 ConferencePROS began in 1996, providing conference logistics support services for federal and state programs. They expanded services to include conference, meeting and event planning services. ConferencePROS aids local, regional, national and international agencies and organizations in developing and conducting conferences that meet the specific needs of their direct clientele.
ConferencePROS meeting planners and audiovisual staff have earned numerous certifications recognized industry-wide including:
Professional development is important to the staff of ConferencePROS as we seek opportunities to keep up with current trends. For that reason, we belong to several organizations, including the Society of Government Meeting Professionals and the University Professional and Continuing Education Association.
Formally known as the National Conference Logistics Center, in 2009, we changed our name to ConferencePROS.